For selected pilots only!
At YouFly we believe a modern cirrus aircraft is easier, safer and more fun to fly. That's why we offer our Cirrus SR20 at a fair hourly rate. Do you have 100 PIC hours and are you ready for more excitement? YouFly might be just for you!
Having a Cirrus available for those unforgettable trips is awesome! Not everyone has the luxury to own a Cirrus, and with YouFly we bring this feeling of ownership to an exclusive group of pilots. Pilots that have outgrown the regular GA stuff and are hungry for more…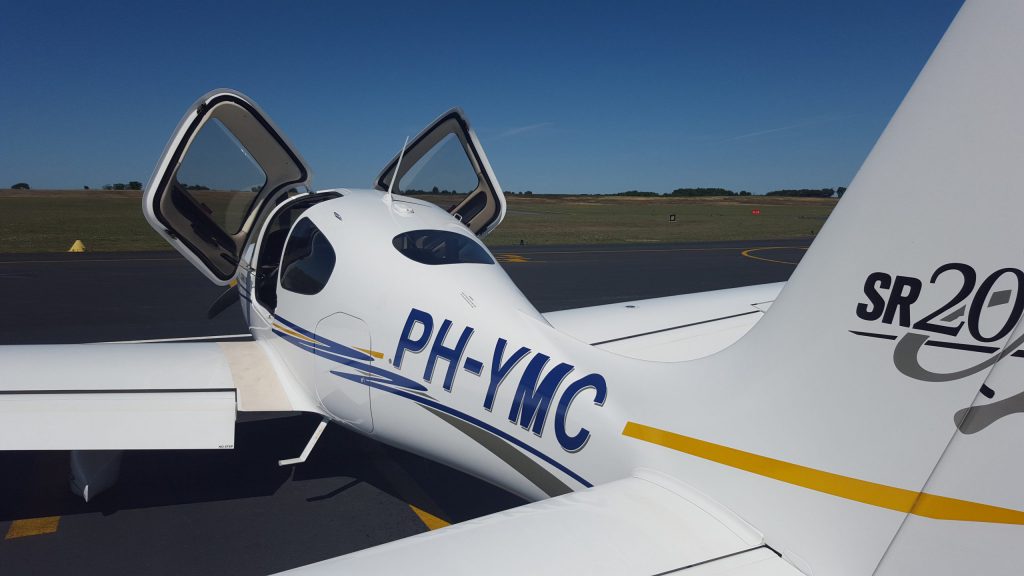 The PH-YMC
The Cirrus SR20 G2 is a comfortable airplane with seating for four people. Cirrus is known for its safety features such as a parachute, which in case of an emergency, will bring the plane including passengers back safely to the ground. The Cirrus performance is remarkable for its 155 Knots speed, combined with relatively low fuel consumption. The Cirrus SR20 G2 distinguishes itself from other aircraft in its category by:
Better front view
Higher cruising speeds
Side-stick steering column
Emergency parachute
Comfortable cabin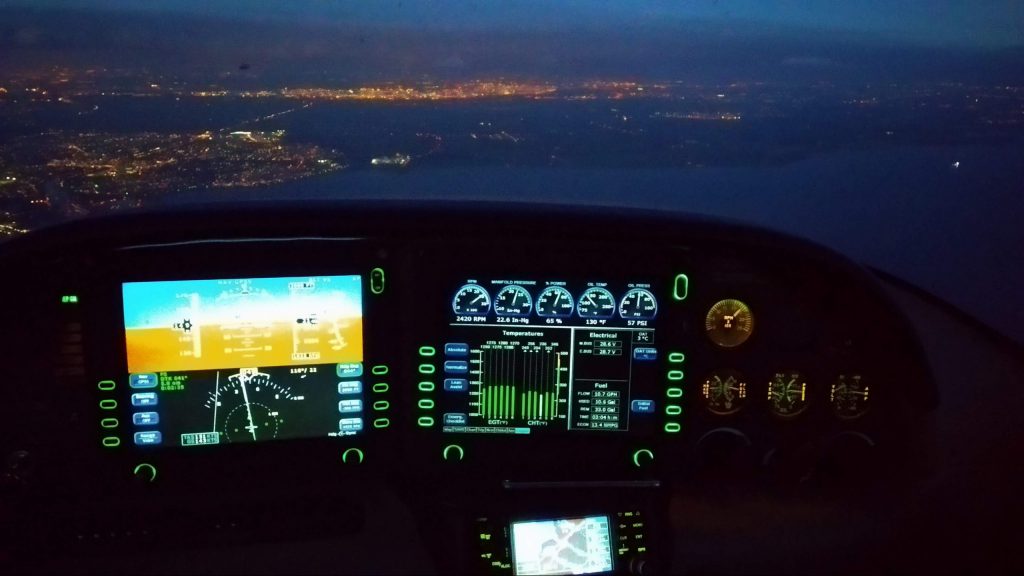 Well equipped
The PH-YMC is fully loaded with all the equipment you need, both VFR and IFR. The glass cockpit provides an excellent view of everything around you, always. Engine indicators, navigation aids, routes, flight director, lightning cells, airport charts, you name it.
Garmin GTN 650
Garmin GNS 430
WX500 Stormscope
S-Tec 55X Autopilot
Garmin S Transponder
Honeywell KGP 560 TAWS
Avidyne EMax 
Avidyne CMax
Artex ME406 MHZ ELT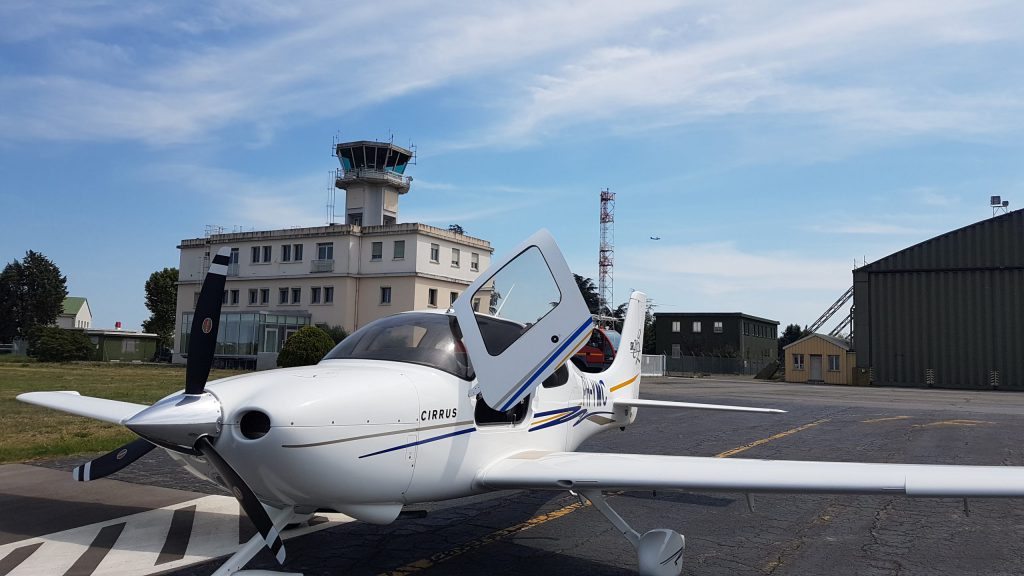 Check-out
The Cirrus SR20 is an advanced airplane, requiring a  check-out procedure. This check-out is performed by one of the Cirrus instructors. During this check-out you will be trained in using the systems, handling the engine and familiarization with the aerodynamic behaviour. The duration of this check-out depends on your flight experience and aptitude. We will arrange the instructor for you.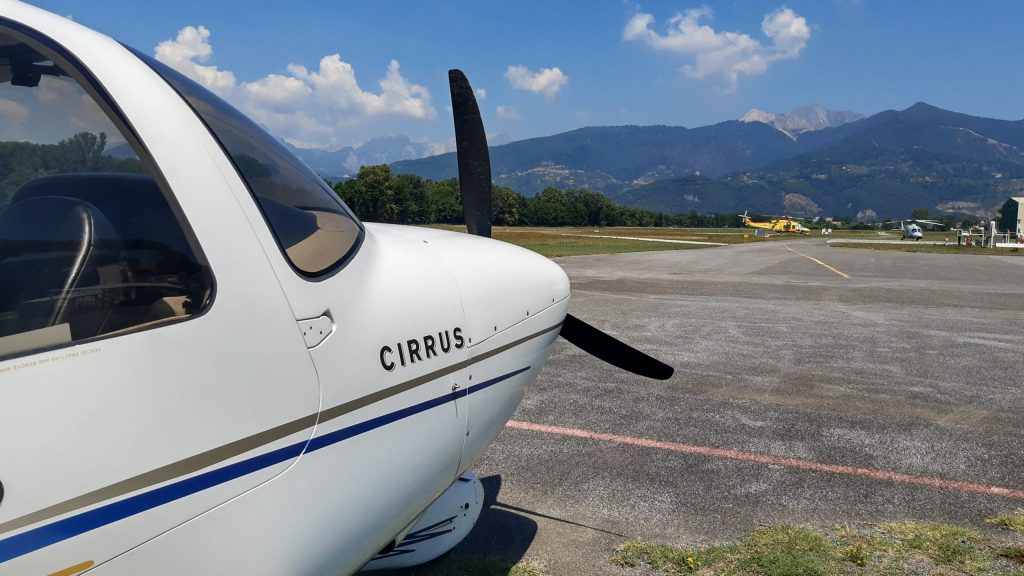 Hourly rate
The hourly rate is based on the time the engine runs (hobbs). The hourly rate includes fuel, maintenance and insurance. The hourly rate excludes landing fees, parking at 'foreign' airports and any other unforeseen surcharges.
EUR 310,00
Where to go? – So many options!
 1HR   

 2HR   

 3HR   

 4HR   

 5HR   

 5,5HR
Based in ehrd
Rotterdam The Hague Airport is our homebase. The PH-YMC is parked in the Klumpers hangar at Foxtrot. You can access Foxtrot via the entrance #19, next to the Jet Center. To get onto the airside, everyone needs to show their passport.
Find out where our pilots have been flying, the performance of the aircraft and all available telemetrics. We keep a full history of our flights, shared publically on CirrusReports.